Woodcock season in North Carolina closed this week and I thought I'd provide a wrap-up on how our season went. Last year I wrote a similar post about our first season.
Our Hunting Stats
Between the opening of the Virginia woodcock season on November 11, 2021 and the close of the North Carolina season on January 31, 2022, Zara and I hunted woodcock 20 times and we flushed approximately 35 birds. Between myself and the people I hunted with, we shot four birds. On 13 of those occasions, we did not see any birds.
I woodcock hunted much more than I did last season. Last year, I only went out eight times and flushed 33 birds.
The Migration was Different From Last Year
After getting a taste of wild bird hunting last year, I was ready to go as soon as this season started. I was hunting two or three times per week. Last year, I saw the majority of the birds in mid- to late December, so I was expecting to see a similar pattern this year. That was not the case. It was very dry and warm in December, and I saw hardly any birds. Even into January, there were many times when I went out and saw zero woodcock. By mid-January, it seemed like the birds were coming south. Besides the one day I drove to eastern North Carolina, I saw the most birds of the whole season on the last day (January 31st).
After going out so many times without any success, I was starting to get a bit burned out. I felt bad for Zara, because she would work so hard and not get any reward. We took about 10 days off at the end of January before trying once more the last day of the season. That was our lucky day, though, because we flushed 10 birds and my neighbor shot one.
Zara's Endurance Was Better
Last year, even though I thought Zara was in good shape, I noticed that 2–3 hours of woodcock hunting would really tire her out. She'd rest the whole day after our excursions. This year, coming off of the fall field trial season, she seemed to recover faster. I was able to hunt her two days in a row. If we went hunting in the morning, by late afternoon, she'd be ready for a walk or some playtime. This was not the case last year. Even so, I tried not to push her too much. We didn't do more than three hours of hunting, since I was worried about her age.
Hunting with Friends
The real joy this season was having the opportunity to hunt with so many other people and their dogs. Last year, Zara and I mainly hunted alone. Although I went out a few times by myself this year, I linked up with multiple other people, all of whom I met through NAVHDA. It was so fun to watch the different dogs work. Unfortunately, as I mentioned above, most of the hunts were birdless, so I didn't have the chance to see a lot of bird work from other people's dogs. But there were a few times when Zara went on point and other dogs backed her naturally. It's so nice to be able to hunt with other people who have well-trained dogs and you can trust that they will get along with your dog. Featured below is a collage of all the dogs Zara had the chance to hunt with this year. :)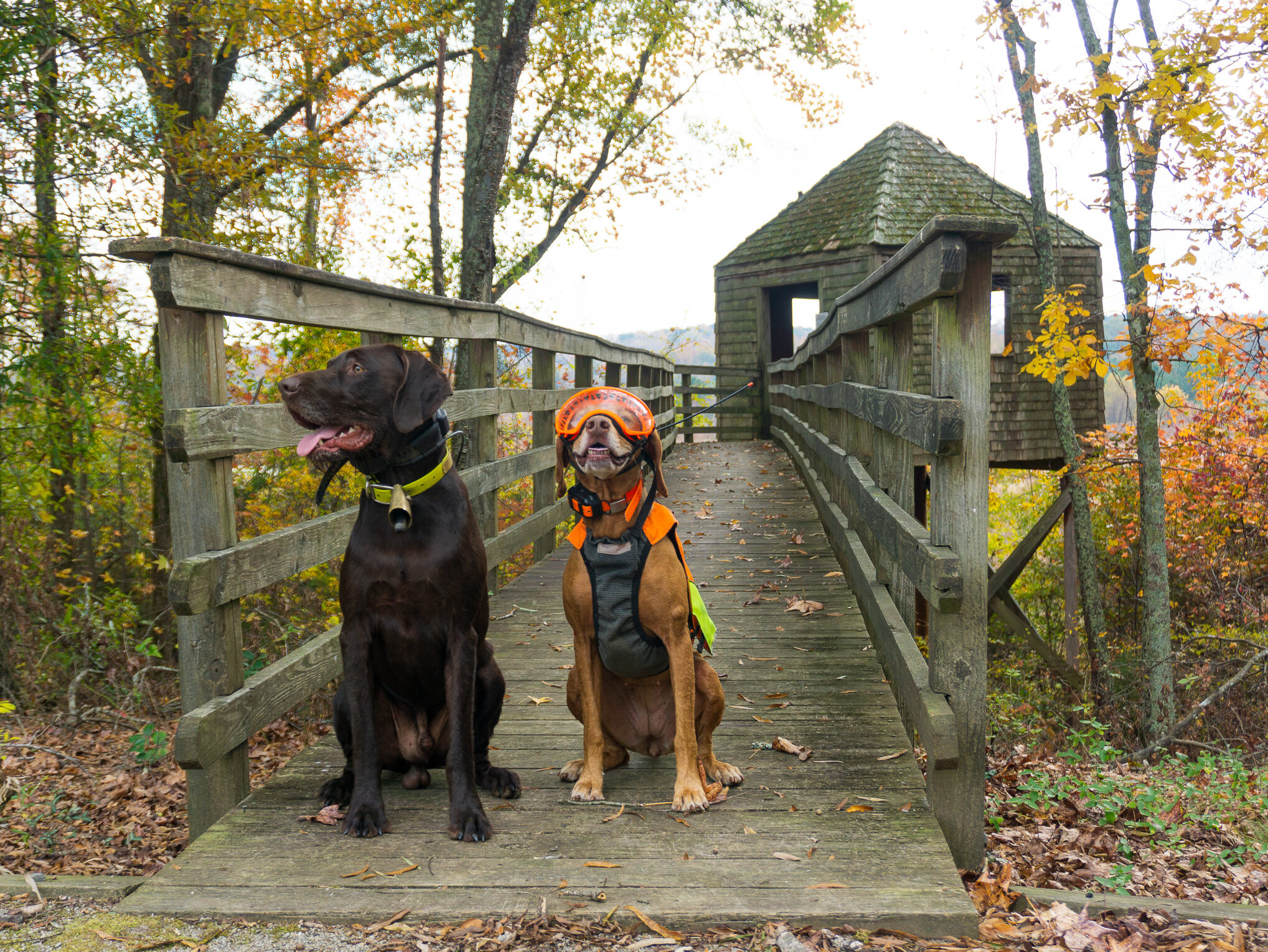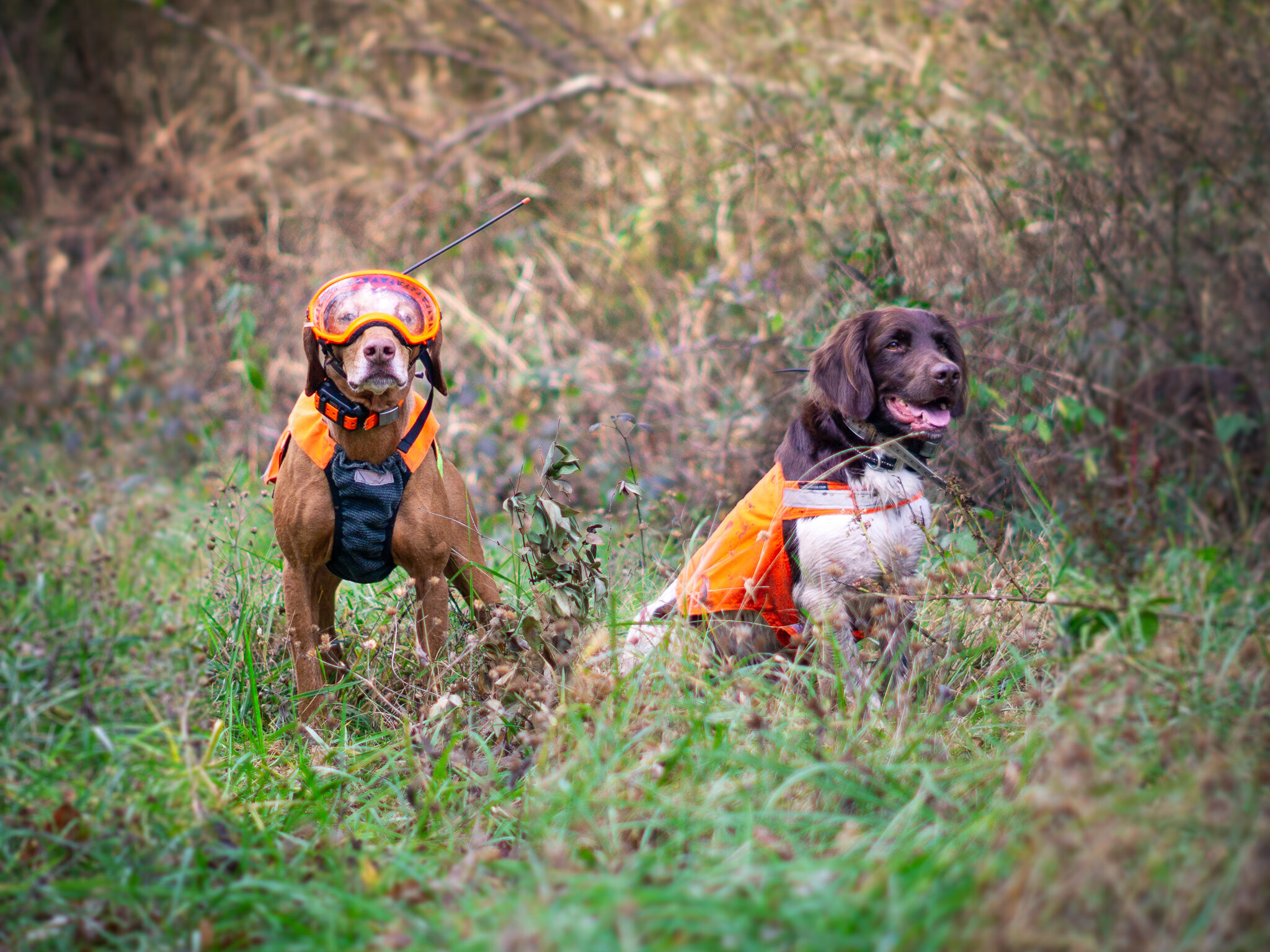 Rasko the Small Munsterlander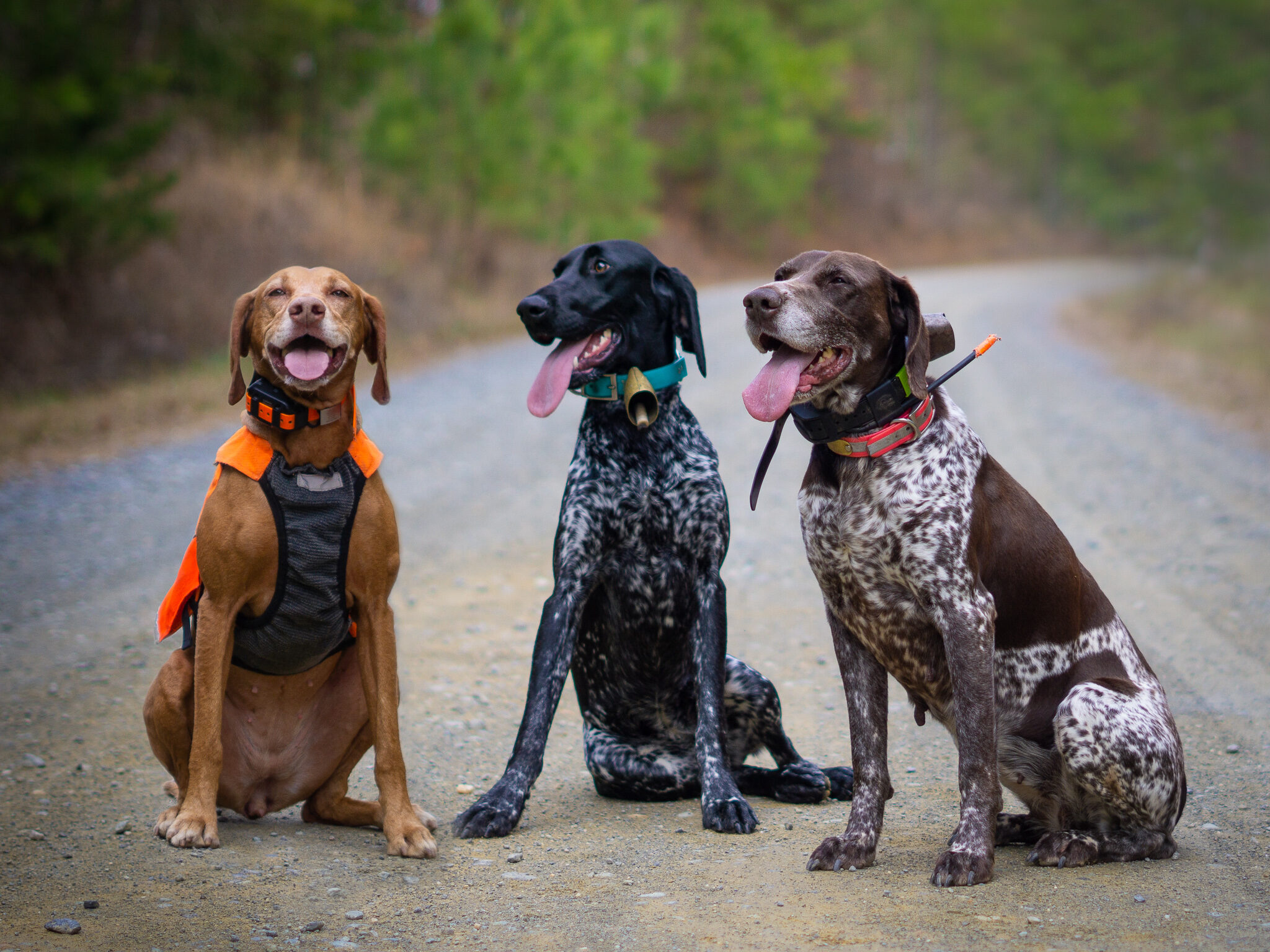 Sassy and Fern the German shorthaired pointers
Kallie the Deutsch Drahthaar and Gus the German wirehaired pointer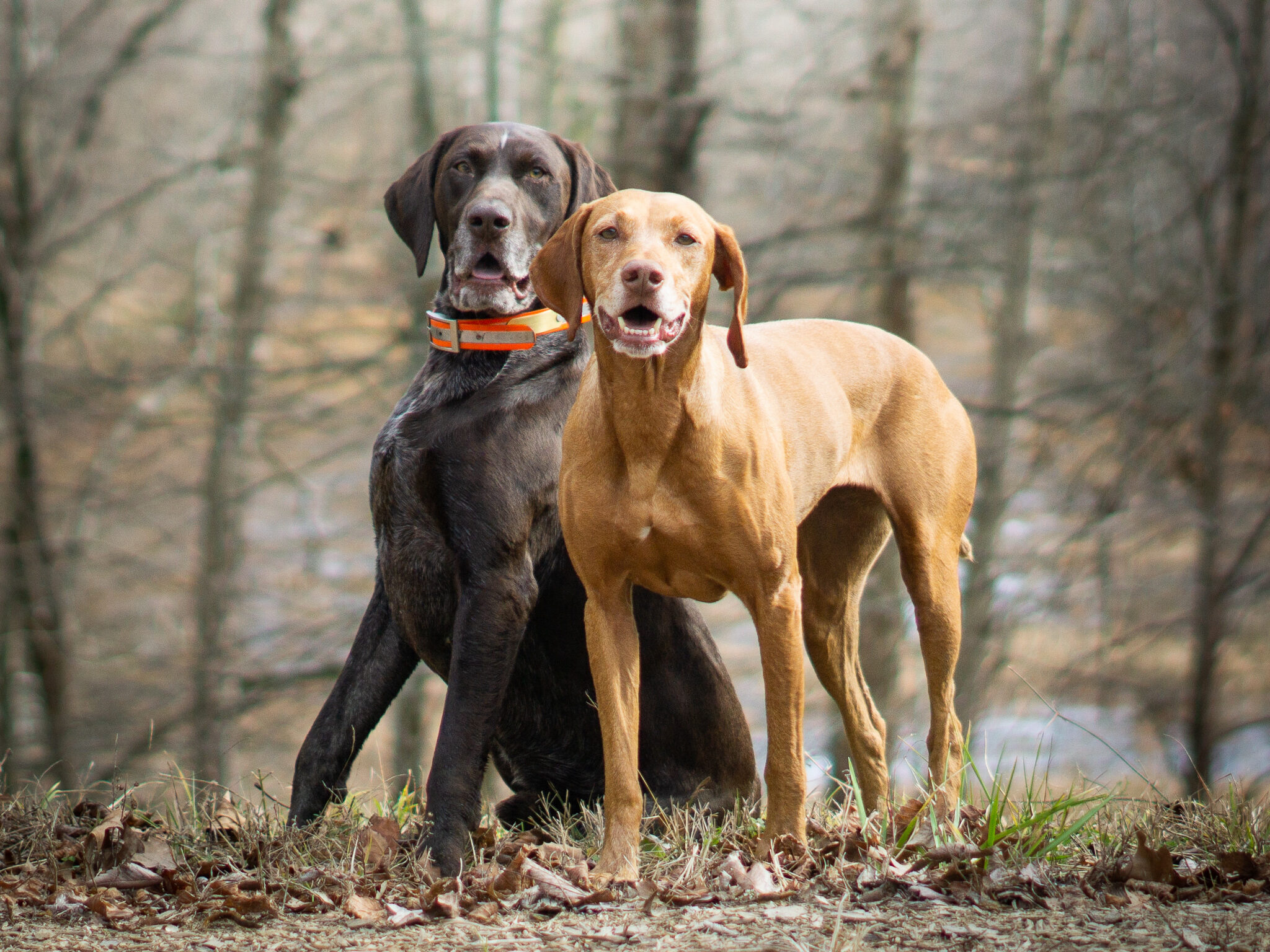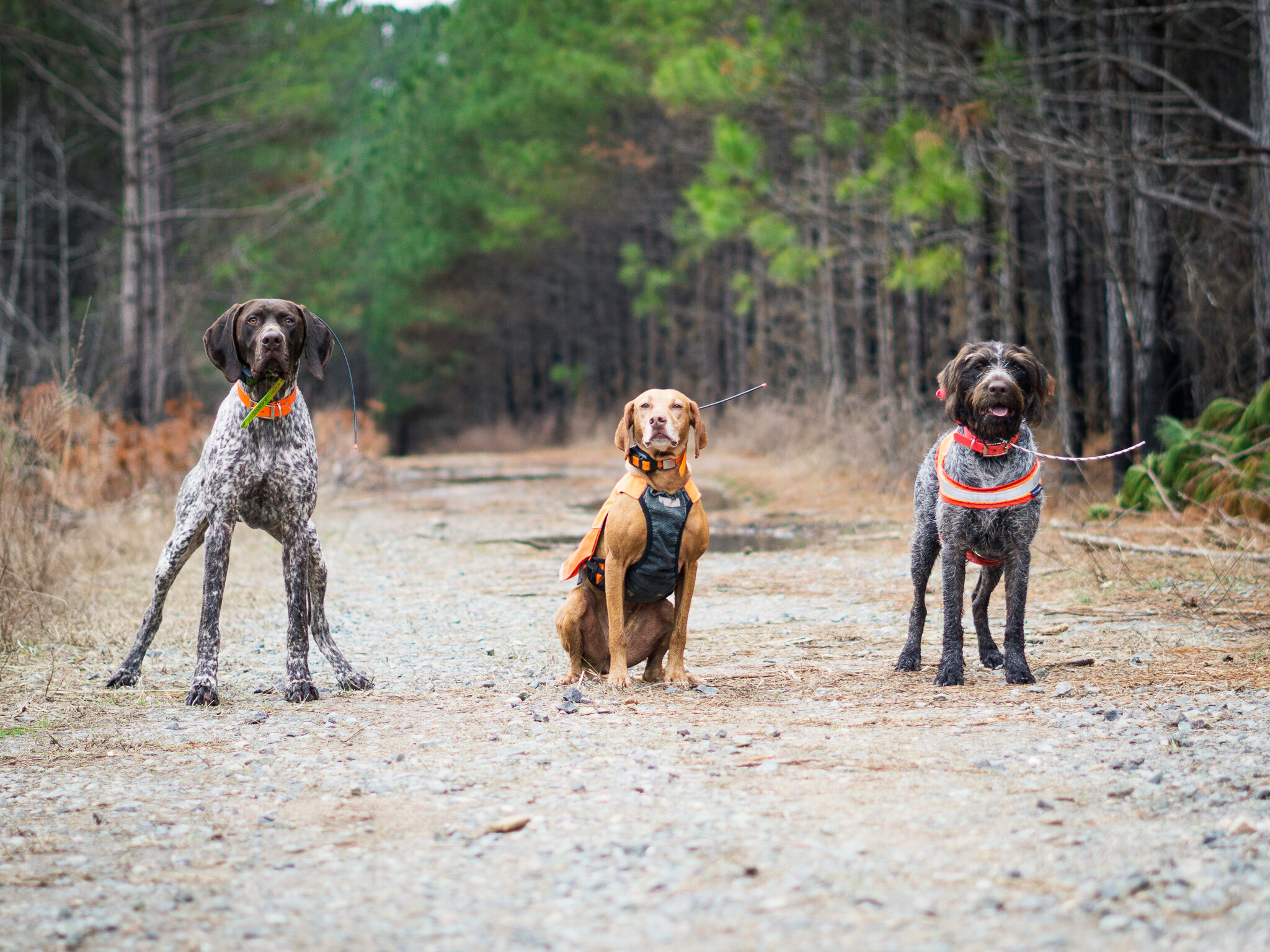 Kohl the GSP and Kallie the Deustch Drahthaar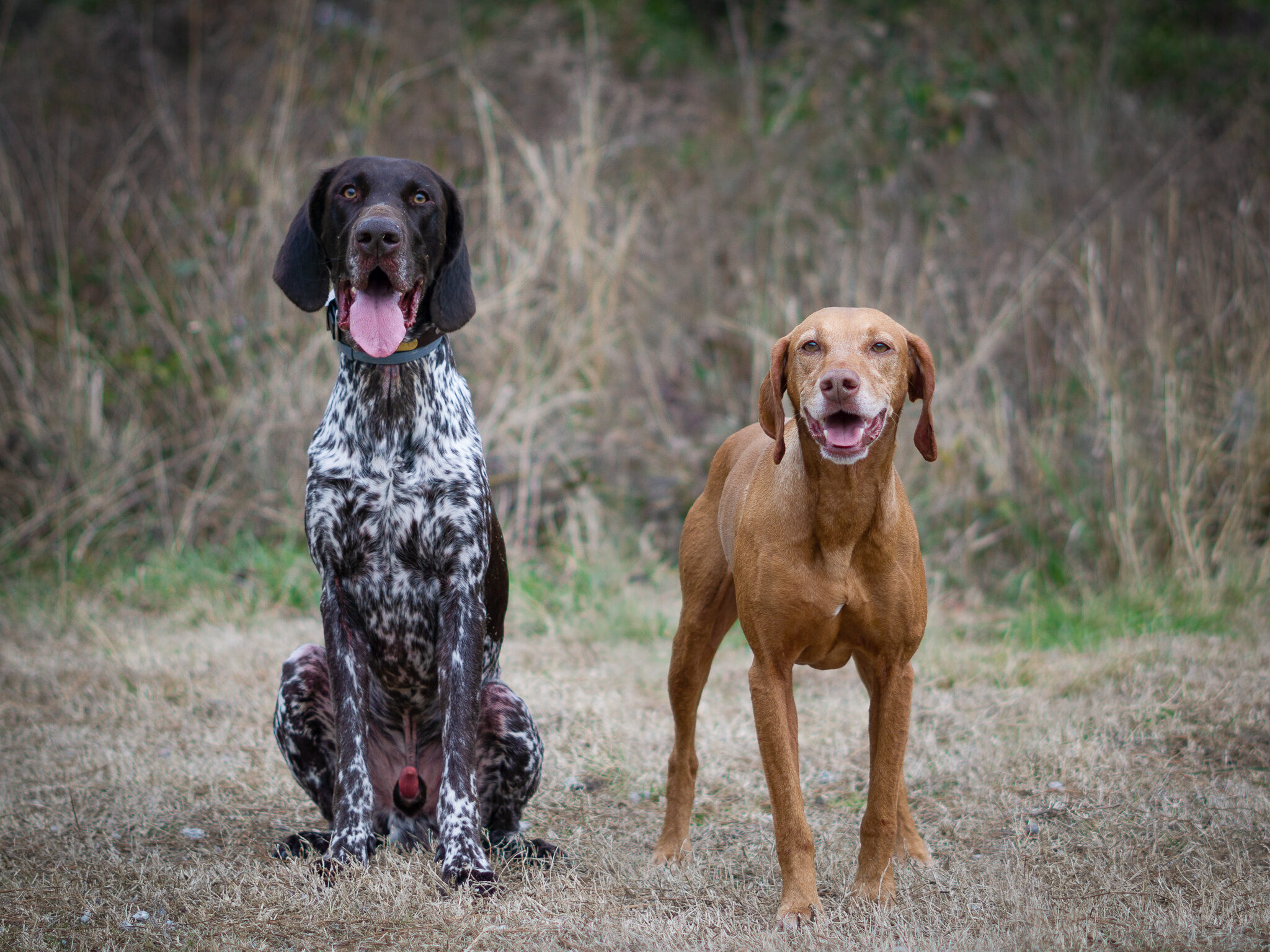 Aries the Deustch Kurzhaar
Exposing New People to Woodcock Hunting
I also had the opportunity to take a few new people woodcock hunting. On the first day of the season, I took my neighbor out. He'd been a deer hunter for years, but had never hunted birds or with a dog. Thankfully, we did see one woodcock that first day and we managed to shoot it! After watching Zara hunt and seeing her handle the bird, he's now hooked. He was with me on the day we saw 10 birds and we had a lot of fun chasing woodcock around the forest. He's now looking at buying briar pants and a new shotgun. :) I'm sure his wife is thrilled with me, haha.
My friend Suzann and I also took another new NAVHDA member out with us one day. Kailee has a Bracco Italiano puppy and wanted to experience woodcock hunting. Unfortunately that was one of the days we didn't see any birds, but I think she still had a good time. It was cool to be able to expose new people to the "sport."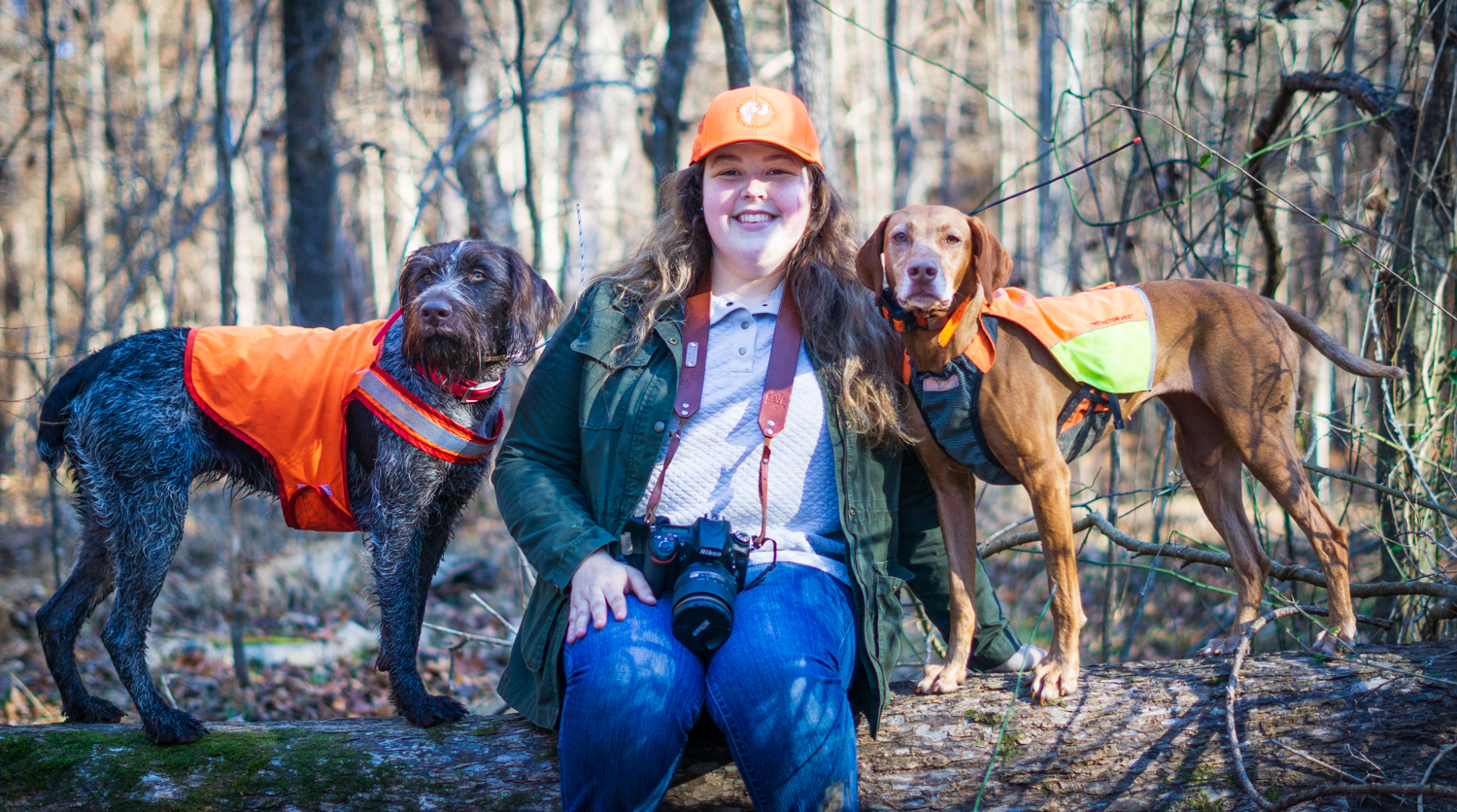 Trying New Locations
Last year, I mainly hunted at one wildlife management area north of my house. I consistently saw birds there. This year, I tried a lot of new spots. I also met up with people at their chosen spots. Perhaps I did a little too much moving around. But it was good to try new locations and see what the cover looked like.
Overall, I enjoyed this second season of hunting woodcock, although it would have been nice to see a few more birds. Oh well, there's always next season!