Zara would like to wish everyone a very happy 2014! She had an exciting week. On New Year's Eve, we went to our friend Royce's house for a NYE party. Royce has a 13-year-old beagle mix named Sasha who was not a fan of Zara. After a couple of nips and growls, Zara stayed away from her for the rest of the night. Luckily Jax was there as well. It was pretty much a replay of Christmas Eve, with Zara and Jax running around like crazy for 2 or 3 hours. They weren't as focused on the toys this time, and instead, spent more time play-biting each other. We kept a close eye on them to make sure things didn't get out of hand. Finally, Zara fell asleep a little before midnight. She woke up when everyone started blowing noisemakers and shouting at 12, but fell asleep under the Christmas tree after that. :)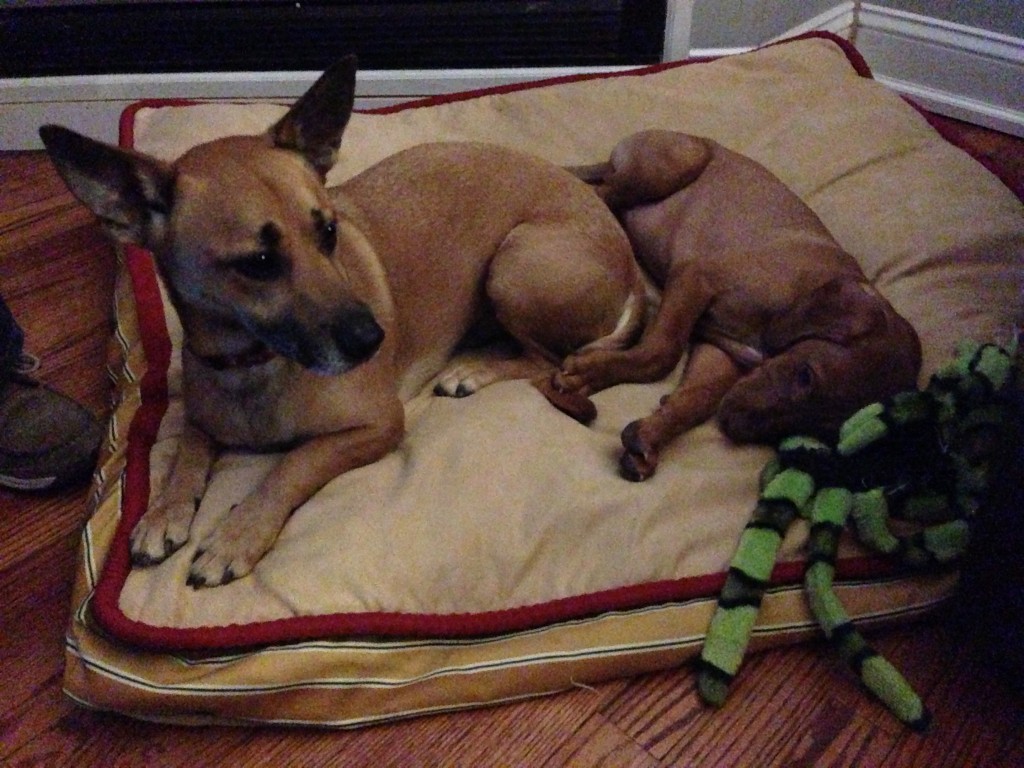 All the festivities definitely tired her out, because after waking up at 6 a.m. the following day, Zara and I went back to sleep on the couch and didn't get up until 11! It was so nice.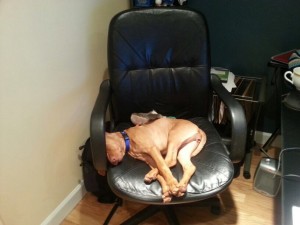 This past week was my first week working, so Zara was home with Chris every day except Wednesday, when we both had off for the holiday. Overall, it was okay and Chris just put Zara in the crate if she started acting up or he needed to be on the phone or something. At other times, she just wanted to snuggle with him and would sit behind him in his chair while he was working on the computer.
On Thursday night, we went to our second puppy kindergarten class. Zara was MUCH more confident this time. It's amazing the difference two weeks make! There were three other dogs there and Zara wanted to play with all of them! She mostly ran around with a really cute 9-week old Australian shepherd. During the class, we talked about food bowl games, to discourage food aggression and exchanges, for when the dog has an object you want to take away.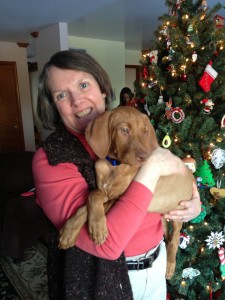 To end the week, we traveled to my parents' house again on Saturday to celebrate a belated Christmas with my dad's side of the family. Zara met another new dog: my cousin's German Shorthaired Pointer, Wrigley. It will be fun to see the two of them together when Zara is full-grown, because they are similar breeds. For now, Wrigley was not as interested in playing with Zara. Poor Zara desperately wanted to play. My parents' dog Dixie stayed away from both of them, although we did manage to get a photo of the three of them together.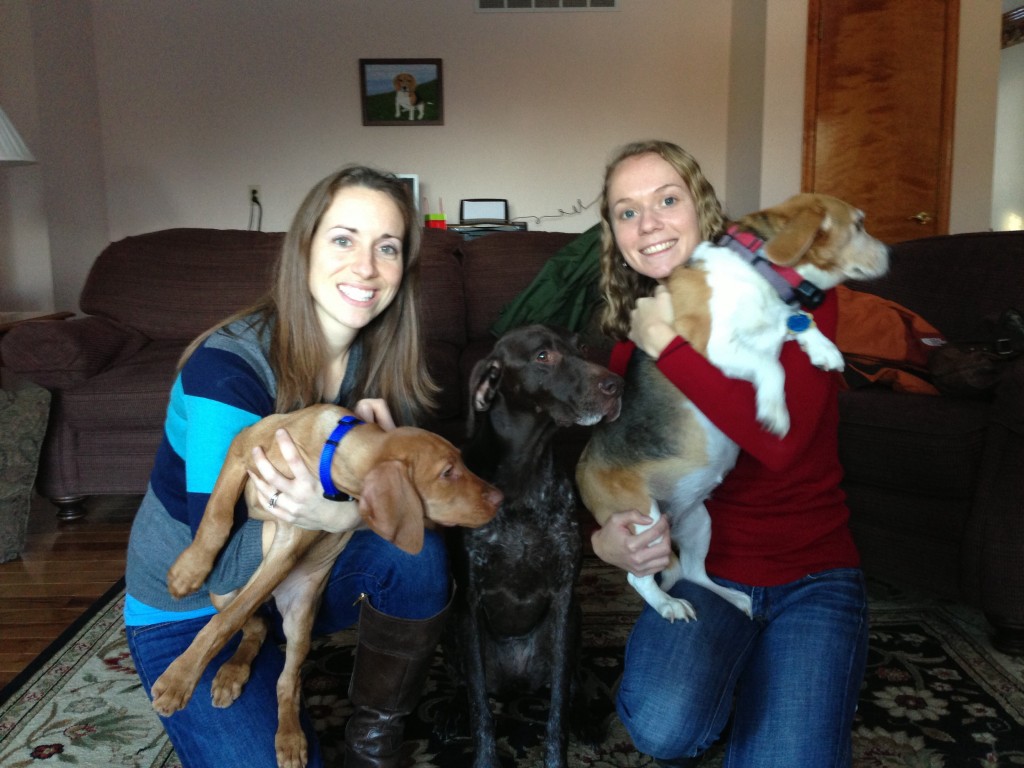 Tomorrow will be the first time that BOTH Chris and I will be at work during the day. The dog walker will be visiting twice. Hopefully Zara doesn't spend the whole day crying in her crate.